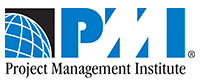 Project Management Professional (PMI)
Multiple OIT professionals hold the PMP certification. PMI's Project Management Professional (PMP)® credential is the most important industry- recognized certification for project managers. Globally recognized and demanded, the PMP® demonstrates that you have the experience, education and competency to lead and direct projects.

Certified ScrumMasters
OIT professionals are Certified ScrumMasters. Certified ScrumMasters® help project teams properly use Scrum, increasing the likelihood of the project's overall success. CSMs understand Scrum values, practices, and applications and provide a level of knowledge and expertise above and beyond that of typical project managers. CSMs act as "servant leaders," helping the rest of the Scrum team work together and learn the Scrum framework.

The Scaled Agile Framework (SAFe)
The Scaled Agile Framework (abbreviated as SAFe) is a set of organization and workflow patterns intended to guide enterprises in scaling lean and agile practices